Message from Peter Trevisani on Upcoming Field Change
Dear New Mexico United Family,
We hope this message finds you well and filled with excitement for Devon Sandoval Night against El Paso Locomotive FC this Saturday. It will be an incredible moment when over 10,000 New Mexicans collectively say "Thank you" to one of our own.
We also want to alert you to a slight change in our field layout. At the request of Major League Baseball and in partnership with the Isotopes, we will be adjusting the playing field by approximately 7 degrees. This change will be implemented immediately.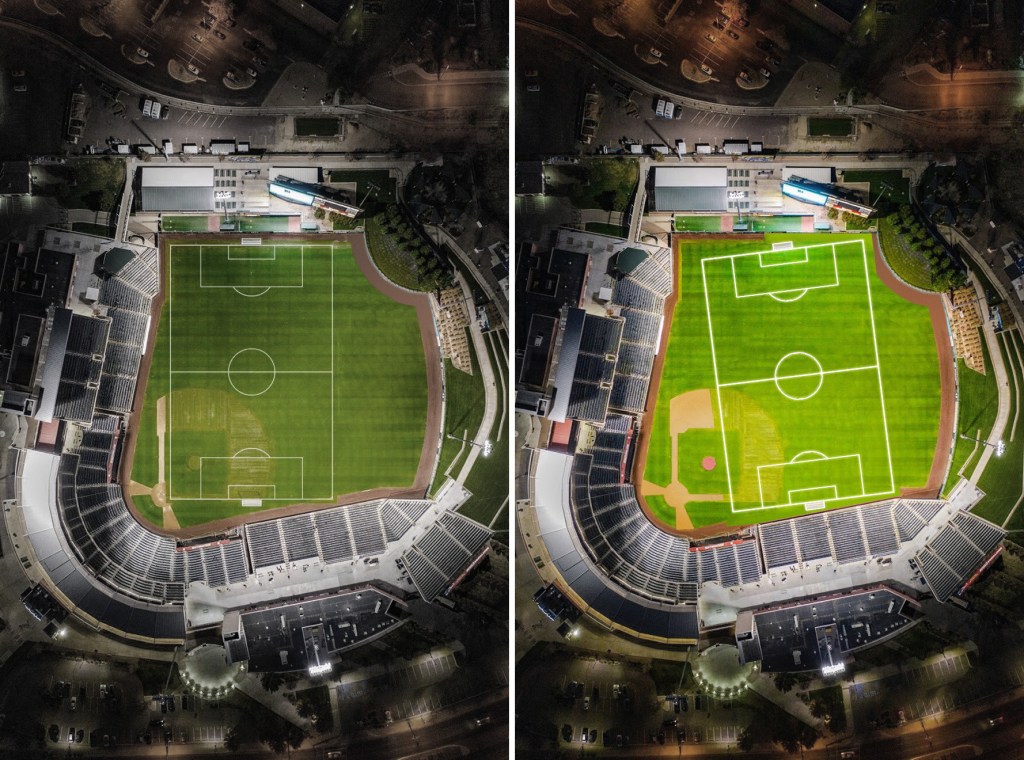 The slight adjustment will allow the pitching mound, which has been previously removed and rebuilt after each game, to remain intact during the entire baseball season. It will also enable United to reduce the playing surface using temporary sod by approximately 30%. Both of these enhancements will increase player safety and provide a better, more consistent fan experience.
We recognize and appreciate your loyalty, and we ask for your understanding and support during this transition. While most viewing experiences will either be unchanged or enhanced, some sightlines may be different from what you have experienced in the past. As such, we will work with anyone who would like to adjust their seats to ensure you have an incredible matchday experience.
When New Mexico United first arrived, we did so with a mission of focusing on abundance – not scarcity. We believe that New Mexicans should have more things, better experiences, and a higher quality of life. With this in mind, we will continue to work towards building a multi-use complex that will serve as the permanent, long-term home of New Mexico United.
I can't wait to see each and every one of you as we honor a true hero of our organization, Devon Sandoval, on Saturday night. You are the heartbeat of New Mexico United, and your unwavering passion and support are vital to our success. Together, we will forge an even brighter future for our club and the generations to come!
Somos Unidos,
Peter Trevisani