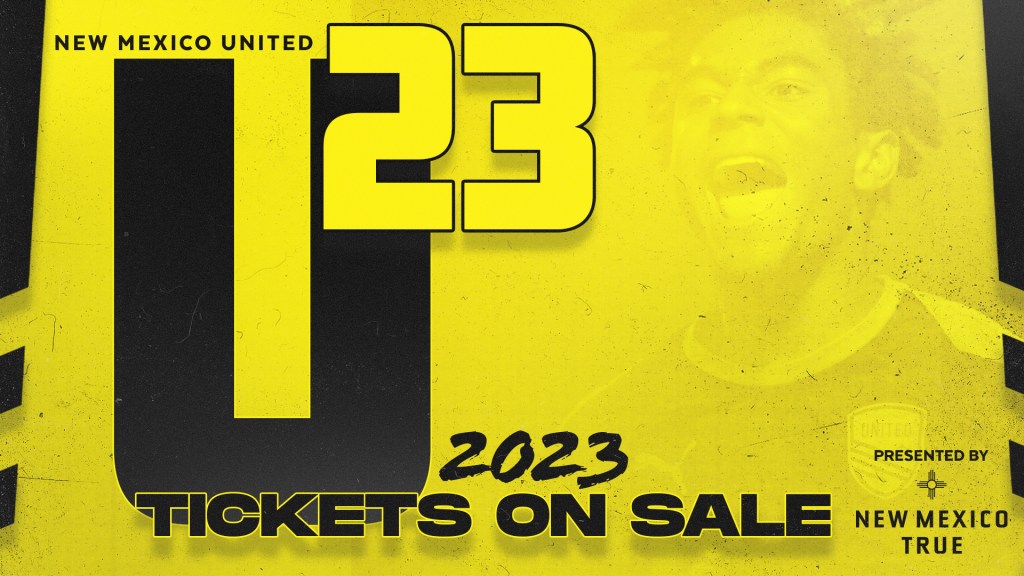 Year 2 of the New Mexico United U23 program is HERE! For the second straight season, New Mexico United U-23 will play their home matches across the state of New Mexico; bringing the Black & Yellow experience to communities round the Land of Enchantment. The 2023 U-23 season is sponsored by New Mexico True.
The 2023 U-23 home schedule is below:
5/20, 7 PM – vs Boulder County United @ Taos Eco Park, Taos
5/27, 7 PM – vs Flatirons Rush @ High Noon Soccer Complex, Las Cruces
6/8, 7 PM – vs Salt City SC @ Angelo di Paolo Stadium, Gallup
6/10, 7 PM – vs Park City Red Wolves SC @ Hutchinson Stadium, Farmington
6/28, 7 PM – vs CISA @ Ivan Head Stadium, Santa Fe
20 New Mexicans highlight the 27-man roster, including 21 players who have represented United at the Academy or U-23 level before.